About Us
East Falls Historical Society
Who we are and what we do.
Contact Us
By mail or email
Join or Renew
Or volunteer for a committee. It's easy!.
Reports and Newsletters
What's new?
About East Falls Historical Society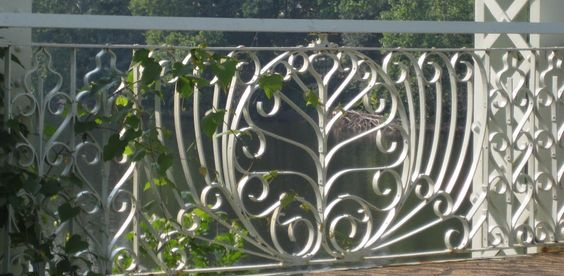 East Falls Historical Society is an all-volunteer organization dedicated to maintaining the historical past and enriching the present for the community of East Falls, by discovering, preserving, and communicating our shared history. For longtime residents, we are a source of shared memories; for newcomers or those curious about the area, we provide windows into our unique historical heritage.
We collect, organize, and maintain historical archives on behalf of the community, conduct and transcribe oral history interviews with longtime East Falls residents, and offer one-on-one reference assistance for individuals seeking more information about aspects of East Falls history.
We offer a year-round schedule of programs to the general public from East Falls and beyond, including talks from guest speakers and walking tours conducted by Historical Society members and other experts that focus on fascinating corners of our historically and architecturally diverse community.
During a period of rapid development in many parts of Philadelphia, we serve as an advisory and a support on public issues pertaining to the integrity, maintenance and preservation of historic structures, buildings, facades, streets and parks in the East Falls community.
If you're intrigued by any of these elements, please participate with us. Send your name and contact information to eastfallshistory@gmail.com Or click here to join.
East Falls Historical Society is a 501(c)(3) charitable organization.
---
Contact Us
East Falls Historical Society
3501 Midvale Avenue
Philadelphia, PA 19129
eastfallshistory@gmail.com
---
Reports and Newsletters
2022 was a busy year – and 2023 is off to a great start. Click here to see what we've been doing (and click here to join or renew!).
Click these links to learn more about some of our activities:
The Events Calendar has links to videos of certain presentations.
Click here to read the East Falls NOW columns.
We've put dozens of Oral Histories on the website.
September 2023 Newsletter (pdf)
Annual Report and Renewal 2023 (pdf)
Jan. to April 2021 – Quarterly Report (pdf)
December 2020 – Annual Report (pdf)
July 2020 Report – East Falls NOW (pdf)
March 2020 Report on Annual Meeting (pdf)
Nov 2018 reports to members (pdf)