Welcome to our new website!
---
Coming Events
---
Saturday, October 21, 2023, 10 AM
The John Dobson Walking Tour
No one was more important to the town known as Falls of Schuylkill (now East Falls) than John Dobson, one of the two Dobson brothers who created the immense Dobson textile mills, which employed thousands of "Fallsers" from the mid-nineteenth century into the 1920s. Many of the homes in which today's Fallsers now live, and local storefront shops, were built by John Dobson, who became a major landowner in our area.
On this tour, guides Steven J. Peitzman and Nancy Pontone will relate the life of Dobson, from childhood mill worker in Oldham, England, to young immigrant to America and volunteer captain during the Civil War, and finally, to wealthy manufacturer, real estate magnate, and builder. We will see structures he built along Ridge Avenue and Westmoreland Street, remnants of the once sprawling Dobson Mills, a surviving building from his former estate, and more. Participants will also learn about some of the architectural styles found in East Falls.
$10 for current EFHS Members
$15 for all others
No pre-registration needed. Meet at 10:00 AM sharp at southeast corner of Ridge and Midvale Avenues (by LeBus).
The tour goes on unless the morning brings heavy rain.
---
Thursday, November 9, 2023:
A visit to Ironworks at Pencoyd Landing. Click here for details
---
Also of Interest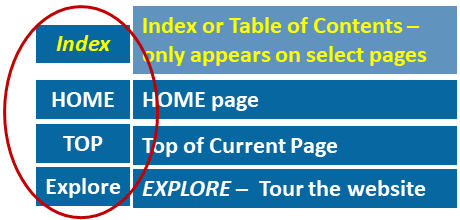 Never get lost! Look for the blue buttons in the lower right of the screen. They will always be there to get you home (or the top of the page you're on or to the index for the page or to the 'Explore' page). Try out the buttons and see what happens.
---
Mt. Vernon Cemetery Tour
On April 15, 2023, historian Brandon Zimmerman led a walking tour of Historic Mount Vernon Cemetery. He and an intrepid crew of volunteers are restoring this long-neglected historic cemetery. Click here to learn more and see our pictures of this strange and fascinating place
---
Visit the Grace Kelly Gallery at NewCourtland!
Click here for details
---
---
We Thank Our Sponsors
John Calvitti Co.
East Falls Family Dentistry
F.X. Duffy & Co.
Hyde Electric Corp.
Laurel Hill Cemeteries
Eugene Mattioni
McIlvaine Funeral Home
Old Academy Players
Penn Charter School
William Ross III
Saint Bridget Parish
Saint James School
Share Food Program
Wissahickon Brewing
Commons and Commons
Berkshire Hathaway – Chestnut Hill
Joe Boyle Insurance Agency